COVID-19
If your community or your business needs assistance in preventing, preparing for, or responding to Covid- 19 please contact SDPDD.
Community Development: If your needs are community development/infrastructure related contact Allyson Denson.

adenson@sdpdd.com

or call 662-378-3831
Revolving Loan Fund: If your business has a need for Covid-19 related assistance contact Chuck Herring. chuckherring64@yahoo.com or call 662-207-1103
Who We Are
SDPDD provides services to six counties and thirty-five municipalities. The District has undergone continual change since its inception in its quest to provide increased services to area citizens. However, the District has always considered its prime objective to be "assistance to local units of government." It continues to provide technical assistance to the counties and municipalities in their varied activities.
WORKFORCE INNOVATION & OPPORTUNITY ACT PDF
The Delta Local Workforce Development Area 4-year WIOA Local Area Plan is available for review and comment. Anyone wishing to comment on the Local Plan must submit written comments no later than January 23, 2021 to Mitzi Woods at
mwoods@sdpdd.com
.  Click below to review the Local Plan.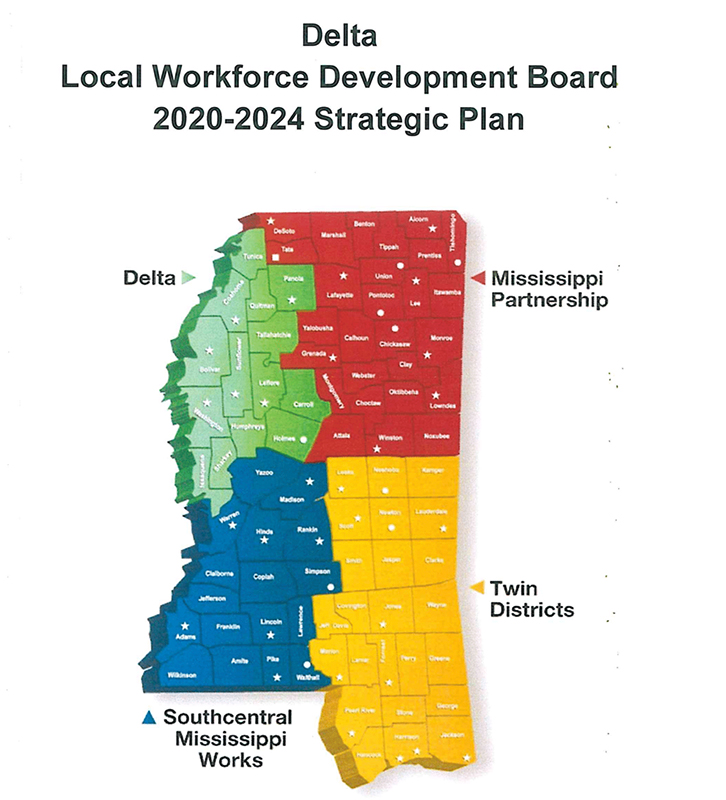 Alligator

Benoit

Beulah

Boyle

Cleveland

Duncan

Gunnison

Merigold

Mound Bayou

Pace

Renova

Rosedale

Shaw

Shelby

Winstonville

Belzoni

Isola

Louise

Silver City

Anguilla

Cary

Rolling Fork

Doddsville

Drew

Indianola

Inverness

Moorhead

Ruleville

Sunflower

 

Arcola

Greenville

Hollandale

Leland

Metcalfe
Our Board
Henry Reed, Jr. President*
Billy Nowell, Vice-President*
Marilyn Hansell, Secretary*
George Holland*
Barry Bryant
Clanton Beamon
Cora Burnside
William "Billy" Carpenter
Mark Seard
Will Hooker*
Helen M. Johnson*
Oscar Griffin
Michael Parker, Sr.*
Henry Phillips
Carey Estes
Merlin Richardson*
Frederick L. Washington
Willie Smith
Richard D. Stevens
Russell Stewart
Judson Thigpen, II
Errick D. Simmons
Dennis Holmes*
Eddie Holcomb, III
Willie Simmons – At Large
* Executive Committee