Elderly & Disabled Medicaid Waiver Program
WHAT THE PROGRAM DOES:
The Elderly and Disabled (E&D) Medicaid Waiver program is designed to offer assistance to qualified Medicaid beneficiaries.  The program allows qualified individuals to remain in a home or community based setting as an alternative to nursing facility care or other institutional care.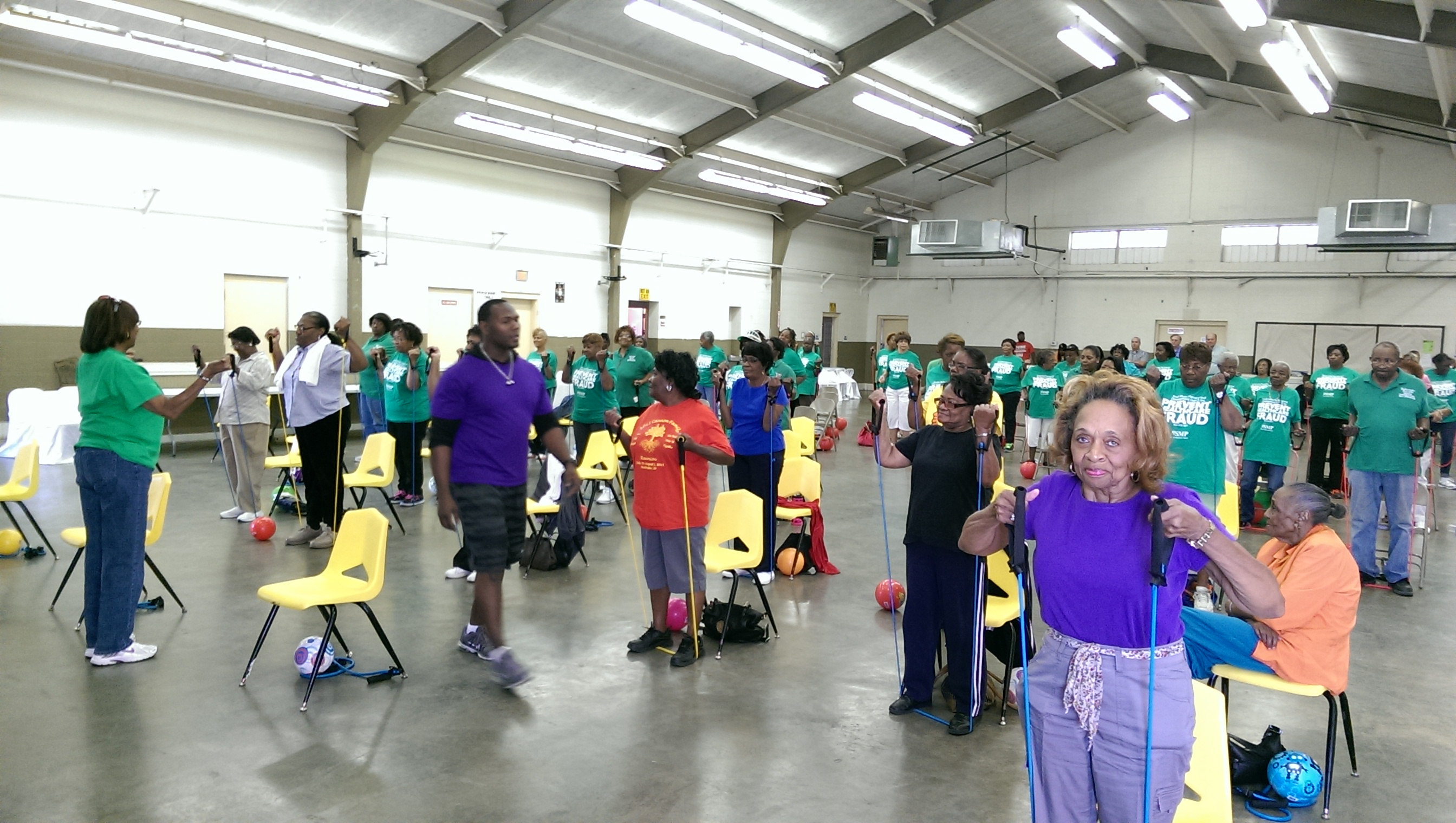 Case Management– Everyone who participates in the waiver is assigned to a case management team.  The team consists of a Registered Nurse and a Licensed Social Worker.  They are responsible for managing and coordinating the services for each participant.
Personal Care Services– These are supportive services provided in the home of the participant.  They include assistance with bathing, personal care, housekeeping, laundry, food preparation, etc.
Adult Day Care– is a structured program that focuses on the strengths and abilities of the participant.  This service allows participants to contact connections with their community
and /or use all of their retained skills.    The following services are provided: supervision and/or assistance with ADL's, group activities, nutritious meals, and medication monitoring.
Expanded Home Health Services– participants of this program may be eligible for extended home health services. Covered services include: nurse, aide, physical, and speech therapy.
Home Delivered Meals– A well- balanced meal is delivered to the home of the person who is unable to leave his/her home without assistance and /or unable to prepare his/her own meals.
Institutional Respite/In-Home Respite– is provided to participants on a short-term basis because of the absence of or need for relief for  the primary care giver. This can be provided in the home or other licensed respite care centers.
Transition Assistance– is provided to a beneficiary currently residing in a nursing facility who wishes to transition from the nursing facility to the E&D Waiver.
All persons who are eligible to receive Home and Community – Based Services under this waiver must first be approved through the Division of Medicaid.
In conjunction with Three Rivers Planning & Development District, Inc., the MAC Center, located at South Delta PDD serves 14 delta counties: Bolivar, Carroll, Coahoma, Holmes, Humphreys, Issaquena, Leflore, Panola, Quitman, Sharkey, Sunflower, Tallahatchie, Tunica, and Washington
To be eligible, beneficiaries must:
Be 21 years of age or older
Qualify for Medicaid  by either SSI or 300% of SSI
Score 50 or above  on the interRAI Home Care Assessment
Require nursing facility level of care, if assistance is not provided.